Ventura is a small beach town that dreams of long sunny days and miles of perfect beaches. It's a dream of historic houses, stylish family neighborhoods, family-owned restaurants, and boutiques.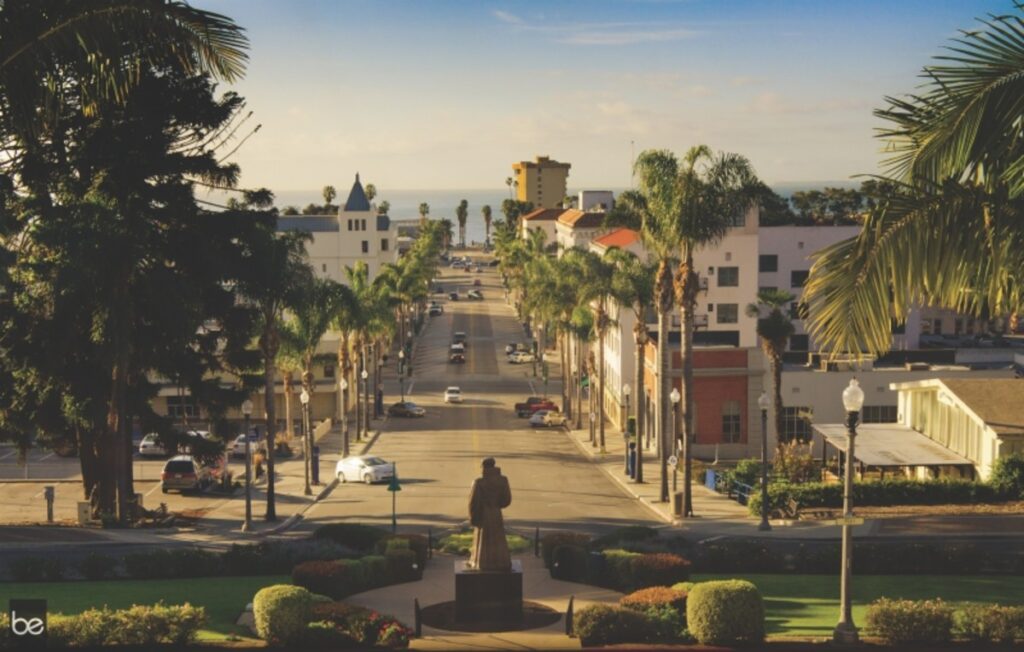 Ventura, California
It's no wonder Ventura is considered one of America's most desirable places to live with its thriving cultural scene, historic downtown, eclectic restaurants, nine microbreweries, impressive park system, and award-winning schools. The area is renowned for its picturesque coastline, sandy beaches, rugged cliffs, and the iconic Ventura Pier. The Pacific Ocean provides a scenic backdrop for recreation and breathtaking sunsets.
History
Ventura has a rich history of people who have lived in the area for at least 10,000 years.  The Chumash have a deep history in the Ventura County coastal areas as well as the mountain regions in Ojai and beyond. The Spaniards, Europeans, Chinese, and early voyagers, remain a significant part of the City's diverse art, architecture, and cultural heritage.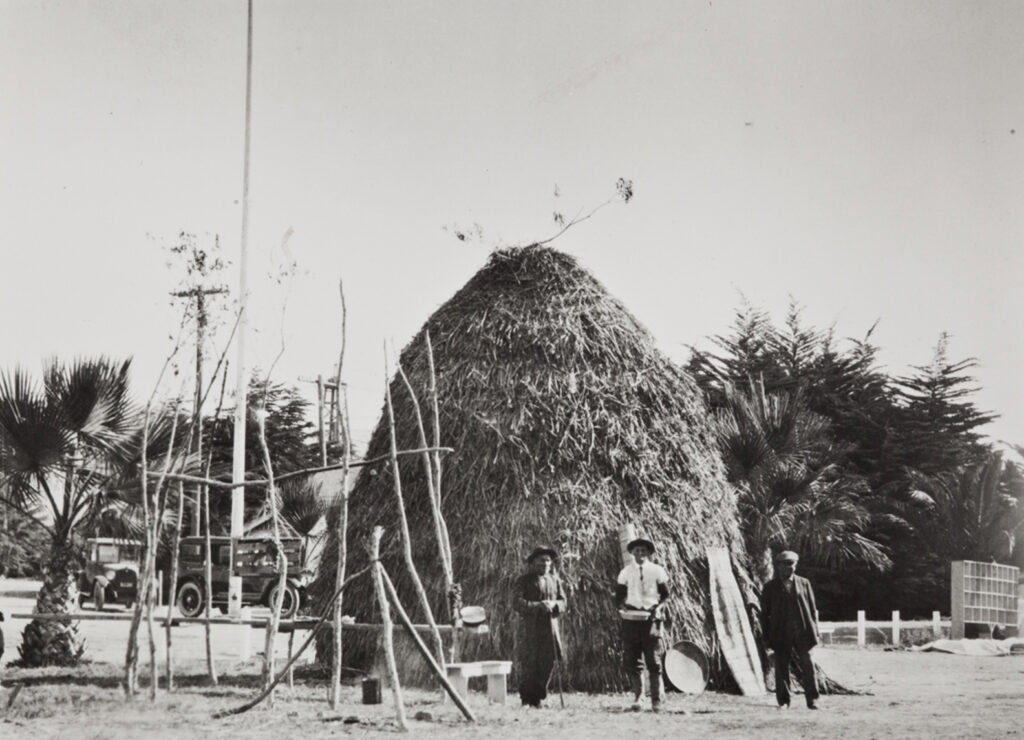 By the 1860s, Mission San Buenaventura was a thriving hub of orchards and gardens watered by a seven-mile aqueduct and the largest ranching operation in California.  The city transformed quickly after the State legislature incorporated "the town of San Buenaventura" on April 2, 1866 and became the County seat in 1873.  An oil boom and growth in agricultural operations brought immigrants, wealth, bridges and roadways to the city from 1910 to 1930.  Ventura continued to prosper with an eclectic architectural mix of red brick storefronts, terra cotta "Beaux-Arts" buildings, Victorian and Spanish Revival style homes and a magnificent new Ventura County Courthouse built in 1913 (now Ventura City Hall, 501 Poli Street, Ventura, CA 93001.)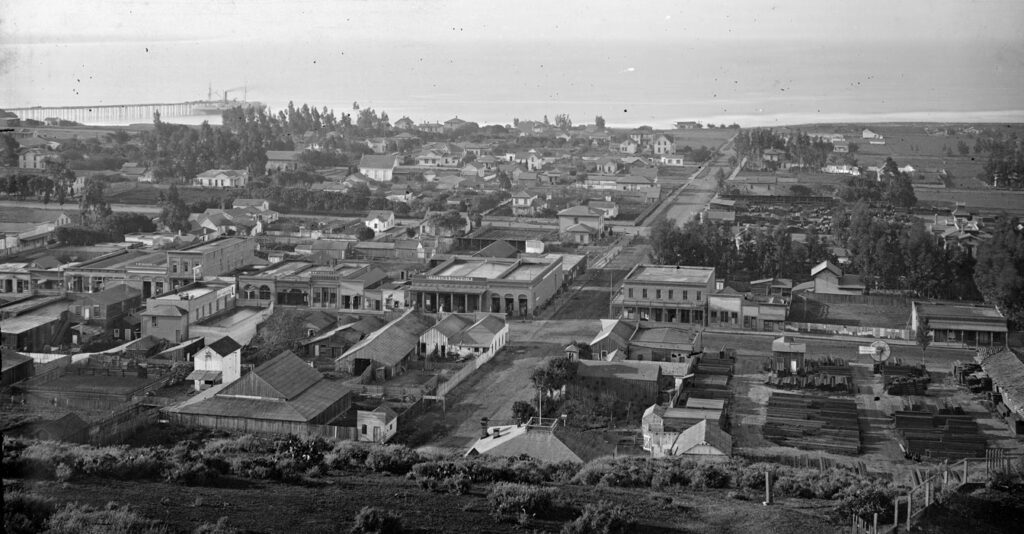 Climate
Ventura has a Mediterranean climate, typical of most coastal California cities, with the sea breeze off the Pacific Ocean moderating temperatures. With mild temperatures year-round, we do see some consistency in a few various weather patterns. The city's west side tends to gather the fog during the early part of the Summer. It is not uncommon for the city to be affected by Santa Ana winds in the fall. Beach days are had all year round.
Education
Public schools
The Ventura Unified School District serves the city of Ventura and parts of surrounding communities. It operates numerous public schools, including elementary, middle, and high schools. The district is committed to providing quality education and fostering a positive learning environment. Ventura's school system includes a diverse range of educational institutions, each with its unique offerings. This includes traditional neighborhood schools, magnet schools, and specialized programs that cater to various academic interests and needs.
TK and K-8 schools
Elementary schools
Private schools
Ventura is home to various private schools, showcasing a diverse educational landscape. Some notable examples include: Holy Cross School, Our Lady of the Assumption School, St. Bonaventure High School, Ventura County Christian School and Ventura Missionary.
Libraries
Ventura boasts several libraries, each contributing to the community's intellectual vitality, including E.P. Foster Library, Hill Road Library and Avenue Library.
Neighborhoods
Hillside
Nestled along the undulating landscapes of the City of Ventura, numerous hillside neighborhoods boast distinct characteristics that set them apart while sharing common threads of breathtaking views and unparalleled style. Each neighborhood possesses its unique charm, yet collectively they offer residents a harmonious blend of elevated perspectives and exquisite architectural aesthetics. Prices range from around $1,000,000 (fixer-upper) to $5 million, depending on the size and view.
A few downfalls: Increased traffic on weekends and holidays, especially in the Summer; narrow streets and steep drop-offs can make driving difficult; and increased fire danger risk with the foothills and mountains.
Downtown
Downtown Ventura's real estate landscape is a dynamic tapestry, weaving together historic charm and contemporary vibrancy. Nestled along the picturesque streets, a diverse array of properties beckon, from quaint storefronts with a rich history to modern, architecturally distinctive buildings. The heartbeat of the city, Downtown Ventura's real estate market reflects a unique fusion of tradition and innovation, making it an enticing destination for both prospective homeowners and business ventures seeking to be part of a thriving urban community. Homes range from $ 600,000 for a condo to 3 million for the larger Victorian homes or homes on the hill.
A few downfalls: Parking is limited during the busier weekends and holidays, and traffic can be a problem during the summer and holidays. Parking has also gotten more precious with a lot of new condominium builds.
Midtown
Midtown Ventura's real estate scene unfolds as a captivating narrative, blending residential neighborhoods with the pulse of urban convenience. Rree-lined streets and cozy enclaves, a harmonious mix of architectural styles reveal a sense of character and community. With numerous sub-locations within Midtown, each neighborhood offers its unique charm, contributing to its diverse appeal. Prices in Midtown vary based on the neighborhood, ranging from $800,000 to approximately $1,800,000 at the higher end.
Pierpont and The Ventura Keys stand as a coastal gem. Each neighborhood has a mix of beachfront properties, including charming cottages and larger, more modern homes. With access to the beach, the area provides a coastal lifestyle and breathtaking ocean views. Pierpont is the area you are looking for if you are an ocean lover offering a haven for surfing, swimming, beachcombing, sailing, and paddling in the harbor canals. Homes in the area have a vast range from a fixer-upper on Pierpont Blvd for $1,000,000 to a beachfront or house in the harbor with a private dock for up to $4,000,000.
Located on the East End of Ventura, further away from the beaches and the downtown, is known for its convenience, with easy access to educational facilities, local amenities, and a sense of community. Residents enjoy a mix of suburban comfort and the lively atmosphere of being close to a college campus. The real estate market here reflects the neighborhood's diversity, making it an appealing choice for those seeking a well-rounded living experience that combines residential charm with educational opportunities. Homes range from the high $400,000 for a condo to 3 million for a fully remodeled custom home with a view from the hillside of the Channel Islands and the mountains.
There are three areas
Homes on the hillside tend to be larger and have custom builds.
Located north of Ventura Community College you find 1970's- 1990's larger two-story homes.
On the south side of the college, there is a mix of townhomes, condos, and 1950s-1960's ranch-style homes.
Facts & Figures
The City of Ventura is a full-service municipality serving 109,000 residents within the 32-square-mile city limits. The median household income in Ventura is around $100,000 and the median age is 40.