As we travel North on the Pacific Coast Highway, 10 miles from Ventura, is Seacliff Beach Colony.  It's known for its tranquil atmosphere and a sense of community among its residents.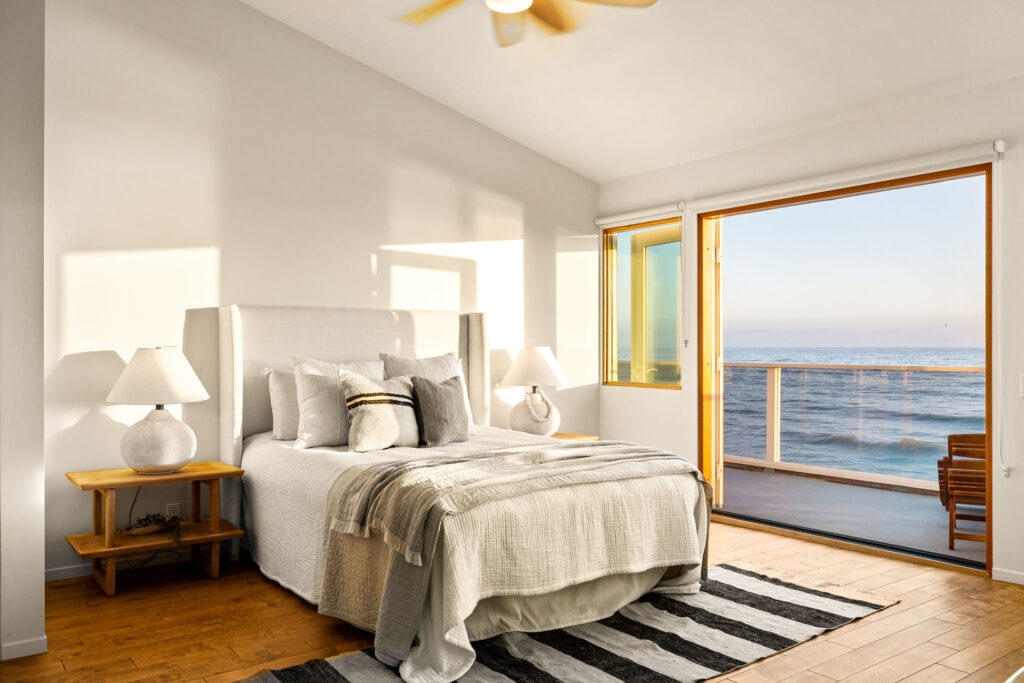 Seacliff Beach Colony
"This is a slice of paradise," said Doris Haisler, a resident of the tiny community since 1952. Hidden in a lonely corner of northern Ventura County, Seacliff is a private strip of 49 homes, located off the PCH just north of Faria Beach. It is a gated community with a private road. Like most California beach communities, Seacliff started as a casual arrangement of funky clapboard homes. But with rising real estate values, several of Seacliff's original homes either have been remodeled or torn down to make way for grander residences, some of which would be welcome in Malibu.
Many Seacliff residents are older couples and retirees whose children have grown up and left. The handful of children who live there now attend schools in the Ventura Unified School District, taking a bus that picks them up at the gate.
Beach & Surf
The beach is a "wetbeach", which is only accessible on a mid to low tide where you can walk for miles to the south. There is a substantial seawall that runs the length of Seacliff Beach Colony and a walkway that leads to 2 community staircases over the seawall. Beach and surf access is a short distance across steps over the protective rocks.
Hobsons is a great wave right out front for long or shortboarding depending on the swell.
Facts & Figures
49 beachfront homes
The community is approximately .35 miles in length
All of the properties are on 40' wide lots, except the easternmost five homes, which are on 50' wide lots.