The first of 3 beach communities along the
Pacific Coast Highway, Solimar Beach Colony. Solimar has the allure, architecture, history, and peace that make it a  highly sought-after place to live.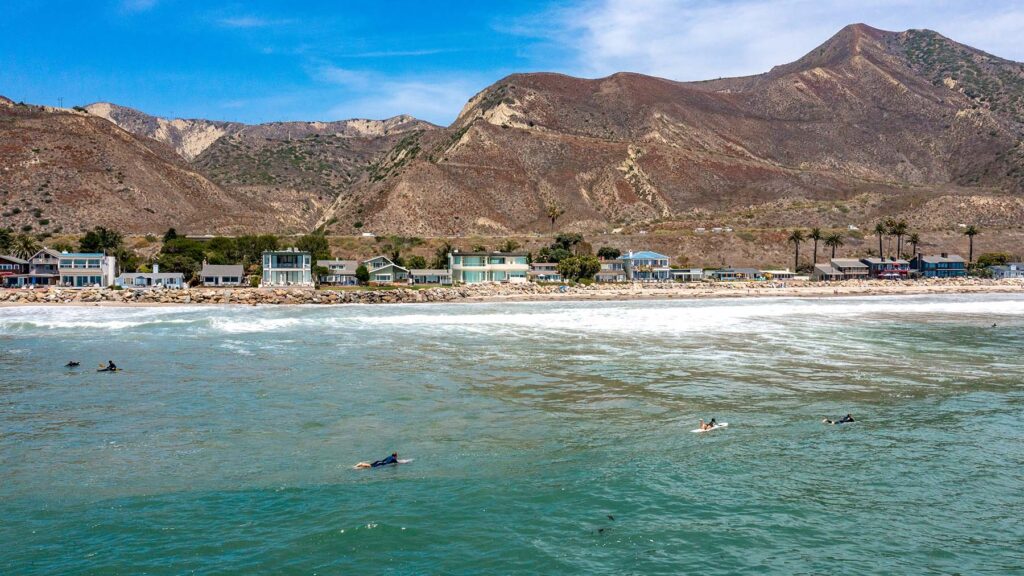 Solimar Beach Colony
Solimar Beach Colony is known for its exclusivity and privacy. The community is gated and restricted to residents and guests, providing security and seclusion. There are 2 gated entries, East and West. Solimar Colony provides top-notch community features including tennis courts, a basketball court, play structures, and over eight acres of open space. This provides a feeling of spaciousness within the community and results in no restrictions against two-story homes within the Colony.
Beach
Great sandy beaches that will stay dry year-round. Walk miles to Faria Beach to the North or South to Emmawood State Beach.
Surf
There are many options to surf on this stretch of coast. All along the community frontage, you can find fun beach breaks that are surfable year-round. Solimar Point is a triangular sand/cobblestone setup that offers a decent left during SW swells and medium-high tides. Solimar Point is also known for waves year-round and is great for longboarding and shortboarding on a larger swell. The wave breaks at the point on a rocky cobblestone bottom.
Solimar Reef breaks on a larger swell a couple of times a year. The reef is surrounded by thick kelp beds which protect it from most winds.
Fact & Figures
58 beachfront home / 2 "one back" houses
The community is approximately .75 miles in length