7 Things You Need (want) for 2023
January, 2023
I am always on the look out! For being a minimalist I sure do like a new and creative product. I keep about 10 tabs open on my phone web browser of items I am lusting after. And though there are some products I save to my wish-list, never to be ordered, there are many others I will complete the checkout for—and wind up loving in my home.
Whether it is a higher-priced and yet to be purchased, favorite—ah hem, oversized outdoor sling chair—or easy to buy lower end item, enjoy my functional and "easy on the eye" list of 7 Things You Need (want) for 2023! Think clean, modern, summer inspired and of course; functional!
"Make it simple, but significant."
Don Draper, fictional character on Mad Men
1. EMU Snooze Deck chair
Mammoth Mountain is a great Winter vacation spot but if you have not been in the Summer put it on your travel list! Hiking, biking, swimming surrounded by the Sierra Mountains. Good for all ages.
Since I have little ones we do a lot of stopping to eat a snack or often we wait for the older kids and adults to do bike runs. I first caught eye of the EMU Snooze Steel Chair at the Main Lodge Adventure Park. Its oversized shape has been thoughtfully designed with weather resistant materials. I snapped a picture, uploaded to Pinterest and searched for matching items. This chair is not easy to find! So bookmark this link!
2. Open Spaces Entryway Rack
Instagram got me! I got hook, line and sinker-ed on the Open Spaces Entryway Rack. This functional piece is easy to put together and has a high quality feel. The entire unit weighs 28.35 lbs and holds 22 lbs, so it is very sturdy. Organize (I am sensing a common theme here) your shoes, use it as a plant or book shelf or in the playroom!
This brand also offers great kitchen, office and Kid's Room Storage, in which I have not ordered but I am pretty sure I will in the near future!
3. Fermob Portable Light
I guess I am a sucker for an expensive outdoor light! The Fermob Portable Outdoor Lantern is number 3 on my must buy in 2023 list. Fermob is a French outdoor furniture manufacturer that creates innovative, clever, practical outdoor furniture and accessories. This lantern comes in three color temperatures, has two brightness settings: 50% and 100% and is rechargeable with USB. It has a flickering effect that looks as though it is an actual lantern. The Fermob comes in 3 different sizes and discounts are available for a pack of 3 or 6. I am here to tell you, you will be purchasing more than 1!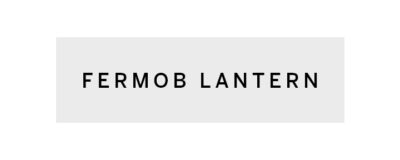 4. Sprout MakerWall
Sprout is a mom and pop furniture company based out of Utah that uses sustainable and quality materials. Sprout makes pieces that are not only functional but are pretty to look at! I purchased the toddler table and chairs 5 years ago and it still looks new!
I love to organize. I love bins and compartments. And lately I have been wanting a peg board for the office and play room! The Sprout MakerWall satisfies all the peg wall options! Since the slot-board is completely reconfigurable, you can also transform the arrangement as needs change. Making sure the installation is completely off the floor saves space and mess, and the natural wood aesthetic is easy to clean and goes with a variety of home design styles. You can customize your space with a large variety of attachments like a mason jar rack, tool rack, seat, desk, bookshelf, you name it. Think pantry, playroom, closet or garage!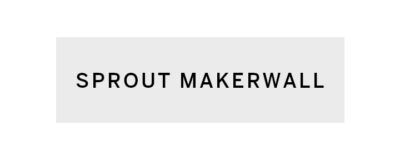 5. Outdoor Market Umbrella
I have 3 umbrellas from 2019 from the Target Opalhouse Junglaow collaboration collection and they have held up better than my pricier umbrella purchases! With being drawn to mostly minimal, clean, simple and modern design, Justina Blakeney is out of my design ordinary.
An unapologetically self-identifying maximalist, Justina Blakeney founded trendsetting design blog Jungalow back in 2009. She is designs with a lot of layers, color, texture and pattern. Every summer season I look forward to what she is going to launch with her Jungalow for Target Opalhouse collaboration and just a few weeks into January and I am not disappointed. Number 5 on my list is this 7.5' round Outdoor umbrella! Not oversized by any means but is sturdy and weather resistant with details like the rope fringe, faux wood pole and coral orange color.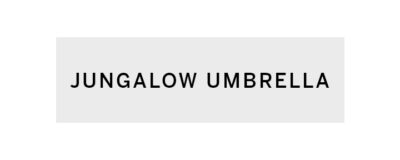 6. Daily Roller
Organization strikes again! And who doesn't like lists? Lists help me get through my day, week and month. The minimalist Paper Roller from George and Willy will make your daily life a little more smooth and look good at the same time! The wall mounted roller comes in two different models, The Daily Roller and the Studio Roller, which comes in 4 larger sizes.
Kraft paper rolls can be rolled down and secured under the metal bar, then neatly torn off when it's time for fresh ideas. I also use mine for wrapping paper, sketching and painting!
7. Vitruvi Humidifier
I have an addiction. I have an addiction to my humidifier. It all started with a small diffuser with essential oils, and now here we are with a 24 hour humidifier running in my home! Good for my skin, plants, space and mental state. Bring on the lavender, Bergamot or anything that smells like Santal 33!
Benefits of having a year round humidifier
Hydrates your skin
Soothes Dry Skin
Relieves Congestion
Alleviates Allergies
Houseplants
Let's get more into this! While some plants like succulents and cacti thrive in dry, arid environments, most do not. A large portion of the houseplants we all know and love are native to tropical environments and therefore do best in spaces that mimic their outdoor homes. While no one wants to really turn their home into a hot and balmy Rain forest, you can raise the humidity in your home to recreate this natural environment, with a cold mist humidifier.
There are so many humidifier's out there, Vitruvi's Cloud Humidifier is set apart mostly for it's design and visual appearances from what is out there on the market. I like the neutral color palette options and its modern design.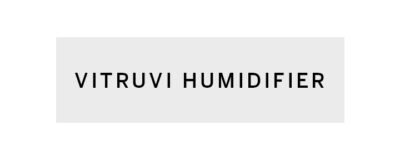 -Shannon Menzel Kenny